Royal Caribbean Cruise - ideas on day excursions in Jamaica
What to do in Jamaica when coming off a cruise ship ?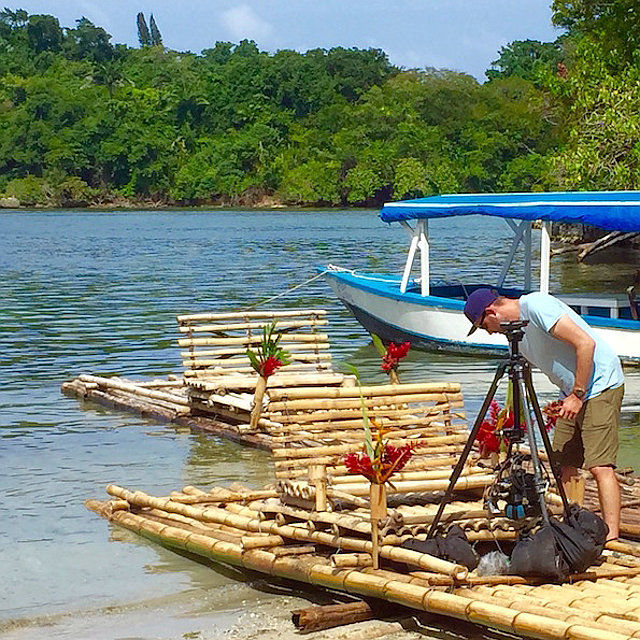 Being on a Cruise ship through the Caribbean region is a great experience, but the ship stops in different ports on Caribbean Islands and then comes the question: How to make the most of that day?
For the Royal Caribbean Cruise line we produced a video with CAM partners/Jaunt with ideas for their cruise line passenger on how to best spend the day in Jamaica on the North Coast. Starting from Ochio Rios, the suggestions were from rafting in the Blue Hole, visiting Dunn River to beach excursions with horse riding to diving to sunken ships, to name a few.
Supported by a friendly Jamaican production crew, the production went smooth and pleasant.
Wild grassland and rough Atlantic sea locations were chosen as backdrops for the Zara Spring/Summer advertising fashion campaign this year. The location feels were more like wild British coast lines and Scottish hills than tropical paradises.
Apart from the locations, the Caribbean Island was selected for the photo shoots and the video production this year because of its good weather in January, the favorable production conditions and the easy access for client, agency and teams from Spain, the UK and the US. Photographer was Mario Sorrenti, Director for video shoot: Gorden von Steiner.
The "Caribbean Production Company" provided full service: estimates, budgeting, location scouting, prop scouting, crew, catering, production equipment, villa-accommodation, transportation, permits, customs...